Professional Profile
Melinda White – Professional Profile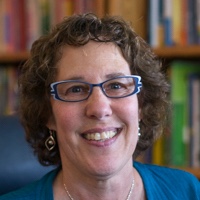 Melinda White is a licensed psychotherapist specializing in Cognitive Behavioral Therapy. She has worked extensively with adults, teens and children with ADHD, anxiety, depression, social phobia, obsessive compulsive disorder, trichotillomania and panic disorder.  She is a certified cognitive behavioral therapist, certified trainer/consultant and founding fellow of the Academy of Cognitive Therapy. She has been an affiliate of the San Francisco Bay Area Center for Cognitive Therapy. Melinda is also a professional member of the Anxiety Disorders Association and the Association for Behavioral and Cognitive Therapy. She served for two years as the Educational Coordinator for the U.C. Berkeley site of the National Institute of Mental Health's multi-modal treatment study of ADHD. She was a special education teacher for 15 years and has a life credential as a learning disability specialist. She is currently in private practice in Berkeley, California.
Professional Associations
Academy of Cognitive Therapy, founding fellow
Academy of Cognitive Therapy, certified trainer/consultant
Association for Behavioral and Cognitive Therapy
Anxiety Disorders Association
California Association of Marriage and Family Therapists
Children and Adults with Attention Deficit Disorder Association, professional member
East Bay California Association of Marriage and Family Therapists
N.CA CBT Network- Steering Committee
Obsessive Compulsive Foundation
Tourette Syndrome Association
Trichotillomania Learning Center
Mia Paley-Williams- Professional Profile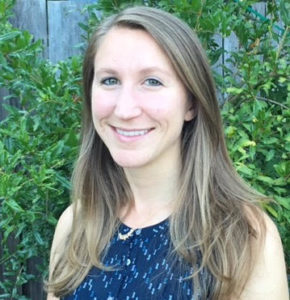 Mia Paley-Williams is an Associate Marriage and Family Therapist working under Melinda White's supervision.
Mia is warm, bursting with enthusiasm about CBT, intelligent, and compassionate. She has provided treatment to children, teens, and adults and has taught positive parenting classes. In addition, she has training and experience using applied behavioral analysis.
Mia graduated with an MA in Counseling Psychology from Santa Clara University. She also has a BS in Psychology from CA Polytechnic State University.
She will be seeing children, teens , and adults with anxiety, social anxiety, BFRB's, ADHD, panic disorder, and depression.
I am very excited to have Mia as a lower fee resource available to the community from my office in Berkeley.
 Referrals can be made by having clients call Melinda White at 510-526-8208